Bahama Hardwood Flooring
Hardwood remains the top pick for flooring among homeowners. With the durability it offers, it surely is the go-to flooring material that ensures a long-lasting life. It is a great investment for anyone's home because of its long-term value. Homeowners have been utilizing hardwood for the floors of their homes due to the incomparable beauty it endows. Every wood plank has warmth and unique styling that increases home value.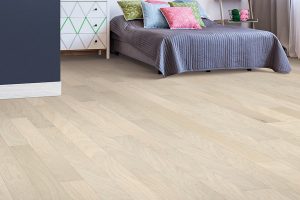 Durham Flooring Company is the only Bahama hardwood flooring provider with A+ quality graded wood. We have been offering quality materials and exceptional hardwood flooring services like installation, repair, maintenance, and regular check since the time of our establishment.
If you want flooring that yields a higher chance of being sold to potential buyers in the near future, hardwood flooring is the best option for that. However, even if you have no plans of selling your house, you can still enjoy the benefits of your hardwood floor in the comfort of your home.
Here at Durham Flooring Company, our team of hardwood flooring experts will assist you in selecting the best variety of hardwood floor that is fitting and safe for your home. Aside from that, we also offer installation, repair, and restoration services. As a full-service company, our clients can expect nothing short of the best service that caters to all of their hardwood flooring needs.
Call Durham Flooring Company at (919) 804-8622 for your Free Consultation!
Durable Home Grounding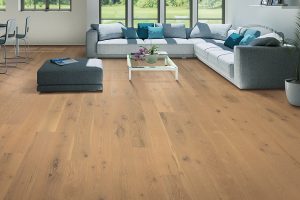 Hardwood floor has always been durable and long-lasting since then, and that is exactly what we boast of in our business. Durham Flooring Company is the leading provider of hardwood floors with the highest quality. We have the best wood when it comes to hardness and sturdiness, ensuring that they can handle any kind of foot traffic and impacts.
At Durham Flooring Company, we ensure that in choosing the kind of wood you want to install, you will select the species that can withstand the lifestyle that you and your family have. Each wood species offer different levels of hardness, but if you are not that familiar with woods, our team of hardwood floor experts is willing to guide you so you can get the correct type.
Also, choosing between solid wood and engineered wood is a factor in achieving the desired durability for your hardwood flooring. While solid wood is only one piece of wood, engineered wood is a layered product. To understand each of these two's pros and cons, talk to our Bahama hardwood flooring experts for a free consultation.
Diverse Options for Hardwood Floor
Minimal scratches are inevitable. However, there's a way to "hide" that and make your hardwood floor seem new and blemish-free through the style you intend to purchase.
Hardwood flooring with a high degree of graining is suitable to cover possible scratches and dents produced by your pets or kids at home. For camouflaging, we use red oak species and hickory. We even offer a wider color variation with wood floors made from the latter. Durham Flooring Company also offers light-colored hardwood floor choices that are good in concealing scratches and scrapes. This set of selection is composed of modern-styled natural and airy shades of wood that are fit for every home, even with kids around.
For light woods, we use the following wood species: maple, oak, bamboo, and pine. On the other hand, we use cherry, walnut, mahogany, and hickory for dark tones.
Durham Flooring Company takes pride in our source of high-quality wood. All of our materials and products are produced domestically, giving life to the local business in our area. If you are one of those people who support and go for local products, this is the right place for you to inquire. But if you want exotic ones, we also have mahogany, bamboo, and Brazilian Cherry, and Walnut, among others.
Regardless of the type you select, Durham Flooring Company guarantees that only the best quality will be delivered to you.
Economical Flooring Choice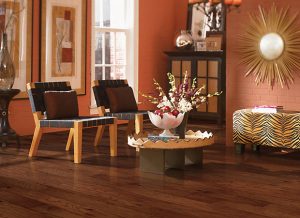 Investing in your home requires a great deal of budget. Moreover, having a hardwood floor is considered to be a high investment for some. But with Durham Flooring Company, we assure you of an investment that yields a higher return through our long-lasting and durable hardwood flooring choices that will serve your home for a long time.
For those with a tight budget but still want to achieve the promises of hardwood flooring, you can opt for oak, hickory, and other domestic hardwoods. If you want to achieve your desired style and wood species without going beyond your financial capacity, consult our hardwood flooring experts to maximize your options.
Leading Bahama Hardwood Flooring Provider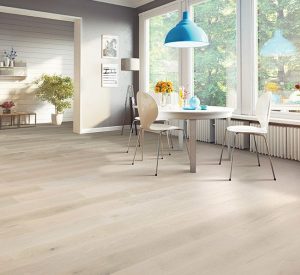 Durham Flooring Company is the right place to look into when you are looking for a full-service Bahama hardwood flooring company. We only offer the highest quality of materials, products, and services without draining your finances. We always give our absolute best in serving our clients, and the great feedback coming from them is a manifestation of our excellent business ethics.
Aside from providing a wide selection of top-grade wooden flooring materials, we also render quality services and fulfill our promises as part of our dedication to our work. Both our flooring design and installation teams will be at their best selves in assisting you in the decision-making stages.
We will also make sure that you won't be left in the dark as we work on your property. We will give accurate projections, give daily updates, and do exactly as we promised in the first place.
With our skills, knowledge, and equipment, Durham Flooring Company guarantees a successful hardwood flooring project that you can avail of at a reasonable price.
Our team of Bahama, NC hardwood flooring experts will guide you through the process to ensure that you enjoy the maximum benefits of our hardwood floor.
Free Consultation
If you are planning to install hardwood flooring, talk to Durham Flooring Company first so we can present the best choice for you. This way, you can save yourself from wasted time and money should you make the wrong decision without professional advice.
Call Durham Flooring Company at (919) 804-8622 for your Free Consultation!