Knightdale Wood Floor Sanding
For many homeowners, wood floors are the best because they are very durable and long-lasting, and they add class to your home. No matter where you place them in the house, they will not require a lot of maintenance and will give character to the room. However, like other floors, they do get worn out as time passes and need some TLC to revive them.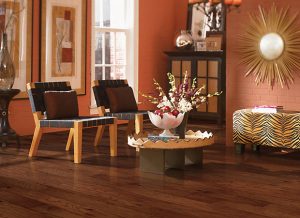 Wood sanding is just one of the ways you can revive wood floors that are damaged. But, not all floor conditions require sanding, and doing it without proficiency can only damage your floors further. Fortunately, you can avoid the stress by getting your wood floors revived by Durham Flooring Company.
We are a Knightdale, NC flooring company that can provide Knightdale wood floor sanding services for anyone with wood floors requiring sanding. Our experts will visit your place, assess your floors' condition and apply the necessary solutions to bring them back to life. We make sure that you understand our services and you know what to expect when we are done.
Call Durham Flooring Company at (919) 804-8622 for your Free Consultation!
Questions to Ask Before Sanding Floors
Although they are known for being the most durable type of floors available, wood floors do get dull over time. The reasons may vary from constant use, element exposure to accumulated dirt.
But, before you get your floors sanded, you need to ask yourself the following questions to determine if it's time to get them sanded or use an alternative:
Would deep cleaning revive your floors?
As you use your floors, it is possible that dirt gets accumulated in between the gaps and gets stuck there. If this is the case, you can opt to get your floors deep cleaned instead. If it doesn't work, sanding can be considered.
Is your floor filled with dents and scratches?
Wood floors can get scratches and dents over time, especially if force somehow gets applied to the floors like moving furniture, minor accidents, and others. While they can be considered as minor, they can become major problems over time and cause further problems for your wood floors. A professional wood expert can assess your floors' condition and determine if sanding is needed or another method can be done to remedy them.
Do your wood floors have water damage?
While they are durable, wood floors are susceptible to water damage. Water damage can seep into the wood panel completely and affect its integrity. Sanding can remove this problem, but an expert will have to assess how much sanding can help because you may need a floor replacement if the water damage is too severe.
Can it be fixed with special floor kits?
There are available floor kits in the market that promise they can help restore your floors' shine without having to sand or do extra work on them. However, if you are not familiar with these products, you may only end up destroying your floors.
If you don't want to ruin your floors by accident or want your floors restored without fuss, let Durham Flooring Company handle it for you. Our team will be on your case and check what can be done for your floors.
Why Consider Professional Wood Floor Sanding Services
Although sanding may sound simple, it is not simple at all. You will need to know a lot of factors such as the type of wood you are using, what sanding material is ideal, and what to do to ensure the rest of the floors are not damaged during the sanding. Depending on your floors' condition, sanding can take some time to work since you have to constantly check if you reached your desired look. It can also be a very expensive undertaking if you don't know how sanding works in the first place.
Fortunately, you do not have to give yourself this headache if you need quality Knightdale wood floor sanding services. At Durham Flooring Company, we handle everything for you. We can work on any type of wood floor and provide the right solution for them, including sanding. We will discuss our plan to get your project done efficiently and get it ready for use soon.
Aside from sanding, we offer other great wood flooring solutions for customers. Our services will help you maintain your floors and keep them in pristine condition, protecting your investment in them. We also keep our rates affordable so that you can avail of our high-quality service anytime.
Free Consultation Today
When it comes to high-quality Knightdale wood floor sanding services that won't cost a lot of money, Durham Flooring Company has the services you are looking for.
Our team can assess your wood floors' condition no matter what type of wood they are and provide the right solution to give their luster back. If they need sanding, we can do it efficiently and let you use your floors on the same day without any traces of construction as you move.
Call Durham Flooring Company at (919) 804-8622 for your Free Consultation!