Cedar Grove Wood Floor Refinishing
Wood floors are a must-have for many residential properties because they are a classic choice that can last a lifetime if properly maintained. However, like other floor materials, you will need to maintain these floors and give them some refinishing.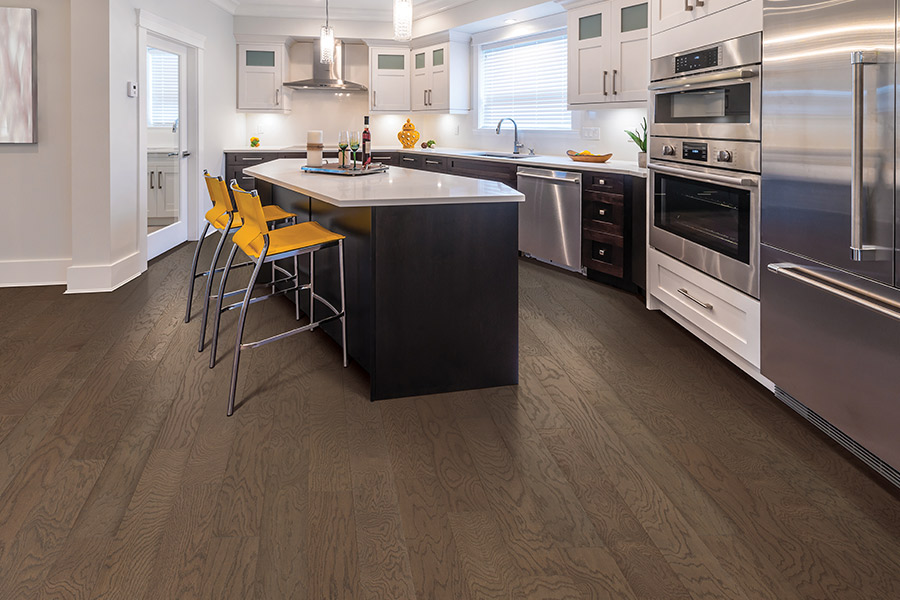 Refinishing is a great way to maintain your floors' health, which is done by removing the existing finish and applying a new coat—after all the damages and stains are removed from them. Once the process is done, your floors will look as good as new.
If you need a Cedar Grove wood floor refinishing service for your floors, you can contact Right Step Flooring. We are a Cedar Grove, NC flooring company committed to providing expert advice on how wood floors can be maintained and services that will extend your floors' lifespan.
Call Right Step Flooring at (919) 804-8622 for your Free Consultation.
Benefits of Refinishing Your Hardwood Floors
The best way to preserve hardwood floors is through wood refinishing. Even if they are dull or have damage, those can be removed, and your floors will be restored as if they are brand new.
Here are the benefits of floor refinishing to your wood floors:
1. It extends their lifespan.
While wood floors are durable, they also get damaged in the long run. You will have to keep them maintained to retain their durability. With refinishing, experts can check your wood floors' floors and remove the imperfections or damages that can affect them in the future.
2. It improves their appearance.
Scratches and dull colors can affect your wood floors' appearance, especially over time. With refinishing, these scratches and dull colors can be removed and help your floors regain their former appearance.
3. It removes staining.
If you have pets and kids at home, they may cause stains on your floors. While some can be removed with a little bit of cleaning, some stains may be hard to eliminate. With refinishing, they can be removed no matter how old these stains are.
4. It helps you save money.
Replacing your floors can be very expensive and must only be chosen as a last resort. With refinishing, you don't have to remove every panel and replace them completely. The affected panels will be refinished without removing the unaffected floor panels.
5. It helps keep your home's value.
Good floors add value to any home, especially if they look well-maintained. If you intend to sell your property, good floors can increase the property's overall price. Refinishing can help you maintain your floors and ensure they keep your home's value high.
6. It improves your home safety.
If you have damaged floors, they may end up being a safety risk to your family members. Splinters, for instance, can cause foot injury, especially if they get deep into your feet. Refinishing could remove these hazards and keep everyone safe from them.
7. It removes pests.
If your floors have gaps or craters in them due to constant use, pests can turn them into their home. Having these pests on your floors can trigger health problems and affect your family's health in the long run. With refinishing, these craters and gaps can be removed, and the pests will be removed as well.
Cedar Grove Hardwood Floor Refinishing Experts
When it comes to Cedar Grove wood floor refinishing services, Right Step Flooring is ready to help. Our team is trained to work with any type of wood and provide the right treatment the floor needs to keep them looking new and fresh despite their age. Your floors will also be in safe hands when you ask us to handle them for you.
We don't just offer floor refinishing services. We also provide other flooring solutions, from repairs to replacement. You can also request products that can help you maintain your floors for a long time. We can work with any budget, allowing any homeowner to get great wood floors for their home.
Free Consultation Today
It can be difficult to determine whether your floors will get better through refinishing or a replacement should be done instead. With Right Step Flooring, you can get your floors assessed for free and learn what flooring solution would work best for them.
If you need refinishing, our Cedar Grove wood floor refinishing service is top-notch, and our rates are very affordable. So, don't settle for other companies to check your floors for you. With our help, you won't have to worry as we give your floors the tender loving care they need to restore their luster.
Call Right Step Flooring at (919) 804-8622 for your Free Consultation!